Meteora hotel is located at Καστρακι village
It is a picturesque village of high historical interest and it is located between Kalambaka and Meteora. The landscape ( among the beautiful towering rocks of Meteora) is so awesome that gives the visitor the impression that the village is protected by the rocks.
The village was set up during the Ottoman Occupation era when a number of small settlements united. The first settlers were Greeks from Epirus who took refuge here to escape the infamous despotic ruler of Ioannina, the Turkish-Albanian Ali Pasha.
The village took its name after a Byzantine castle, ruins of which can still be seen.
Visitors can tour the old quarters of the village(protected under Conservation Laws), stroll in the narrow streets and admire the old traditional houses. A unique experience.
Besides the well-known Monasteries of Meteora which are a stone throw's away from Kastraki visitors can also visit old temples.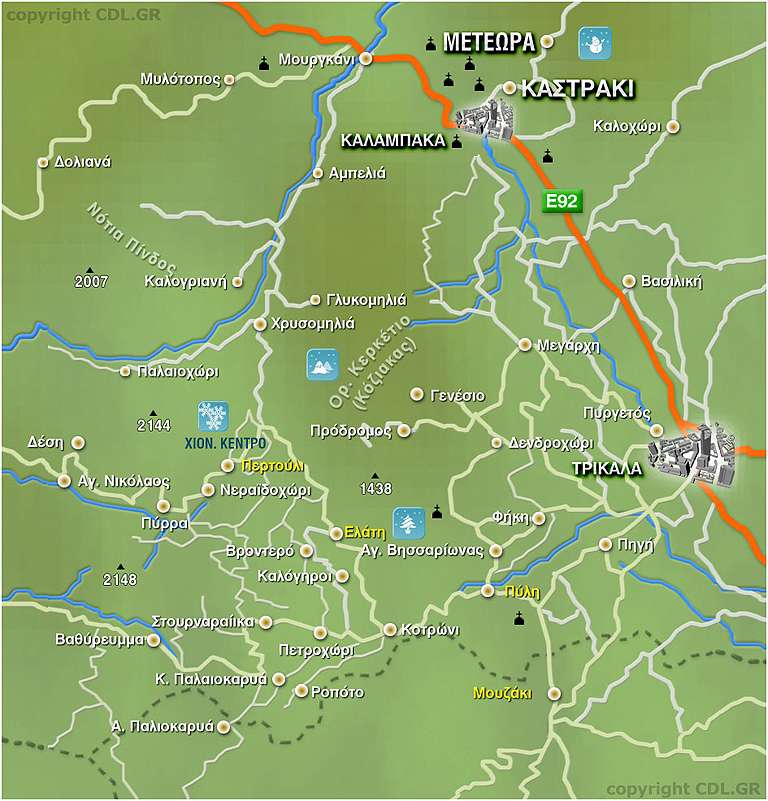 Kastraki is today one of the most touristic villages of the region. It boasts a number of traditional tavernas and a wide range of alternative ways of entertainment.
Kalambaka and Kastraki are two of the most famous Byzantine icon painting centers.