The Kalambaka town down of the Meteora Rocks
Kalambaka the most important inland touristic hub of Greece Kalambaka is the capital of the namesake county, which lies in the northern part of the prefecture of Trikala, and the seat of the Munipacility of Kalambaka.
The town is built on the foot of the Meteora rocks on the left bank of the Pineios River in the area where it enters the plain of Thessaly.
The ancient name of the city was Aeginion, and thus it is mentioned in the Hellenistic and Roman times because of the great importance of its geographical position. The name Aeginion is testified by an inscription located in the eastern part of the Church of St. John the Baptist.
There are many monuments that someone can visit in the town, the greatest of which is the Church of Holy Mother's Assumption which is located in the northeast part of the town under the very high rock of Aea.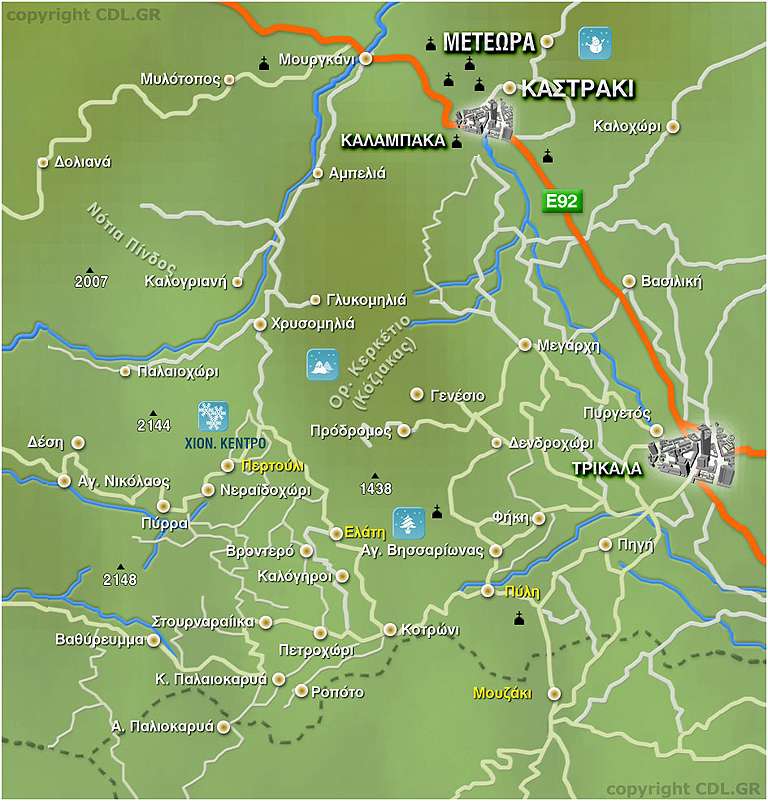 Kalambaka is now the first inland touristic town in Greece because of its vicinity to the rocks and the Monasteries of Meteora.